Diving Indonesia – a land of thousands of islands
Welcome to Selayar Dive Resort – your home for a perfect experience – Diving Indonesia!
The oceans surrounding Indonesia are home to the largest diversity of marine species in the world which makes diving in Indonesia something that many divers only dream of. Indonesia is an underwater paradise and diving in Selayar is truly a breath taking and mesmerizing experience.
Video Diving Indonesia 2014 (short Version)
Diving Indonesia offers some of the world's best reefs and on the Selayar House Reef alone you can find giant clams, eagle rays, nudibranch, gorgonian fans, turtles and a huge array of reef fishes. Divers visiting Selayar Dive Resort will see turtles on almost every dive on the House Reef drop off and on good days snorkelers have even seen passing dugongs.
.
Diving Indonesia
17,500 Islands in the tropical waters of Indonesia
The Indonesian archipelago comprises of approximately 17,500 islands which cover an area that is over 5,000 kilometres long and it is estimated that Indonesia's coastline is around 80,000 kilometres which, even as a conservative estimation, exceeds that of any other nation by far. It is no wonder that diving Indonesia has something to offer even the most seasoned of divers.
Diving Indonesia will introduce you to not only some of the most bountiful reef systems on the planet but also to a host of species (of both coral and fish) that you will not find anywhere else in the world. Diving Indonesia is truly a lifetime experience and one that you will not forget.
Nudibranch diving in Indonesia! Cromodoris Coi, Dendronotinae, Notodoris Serenae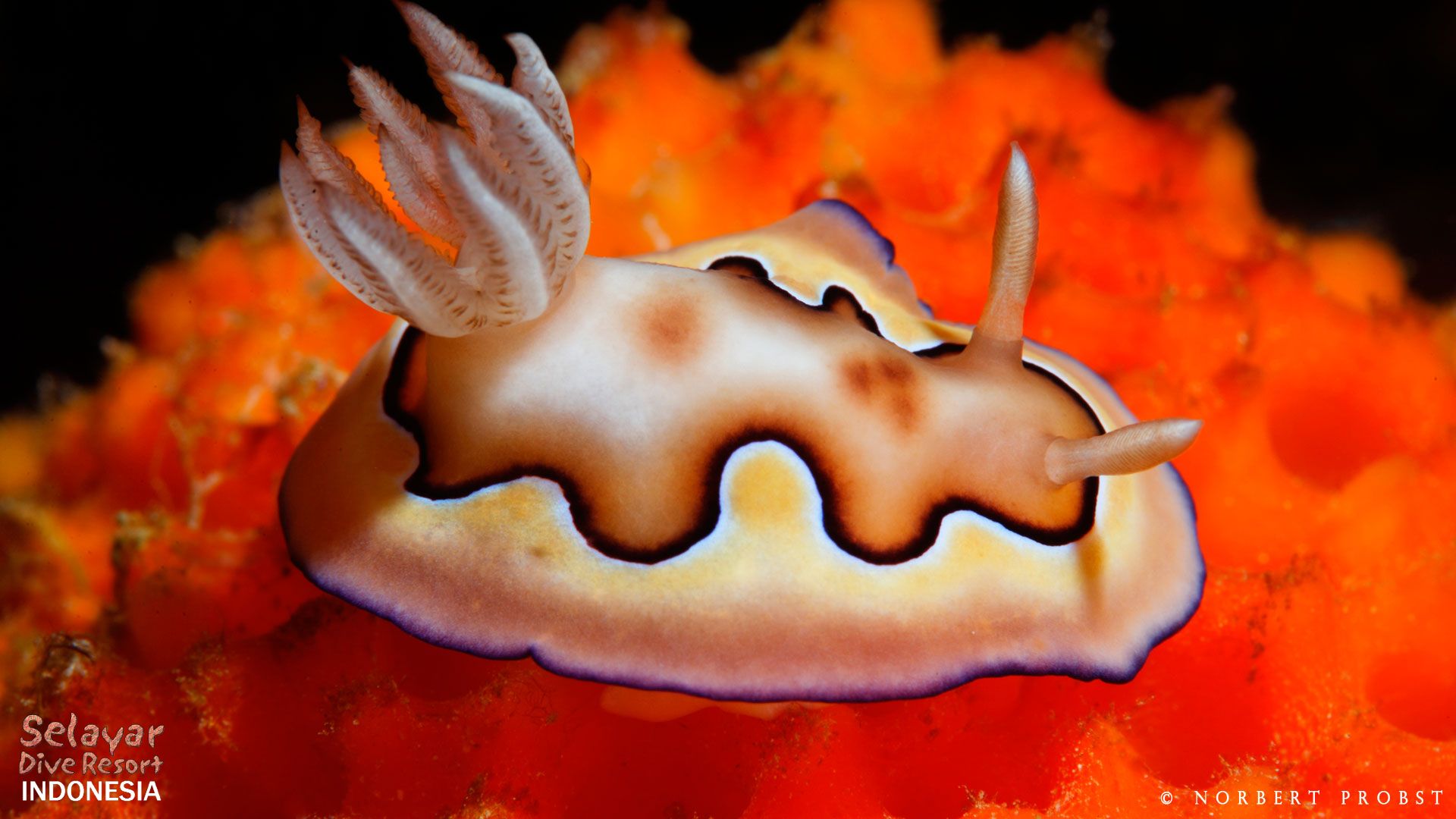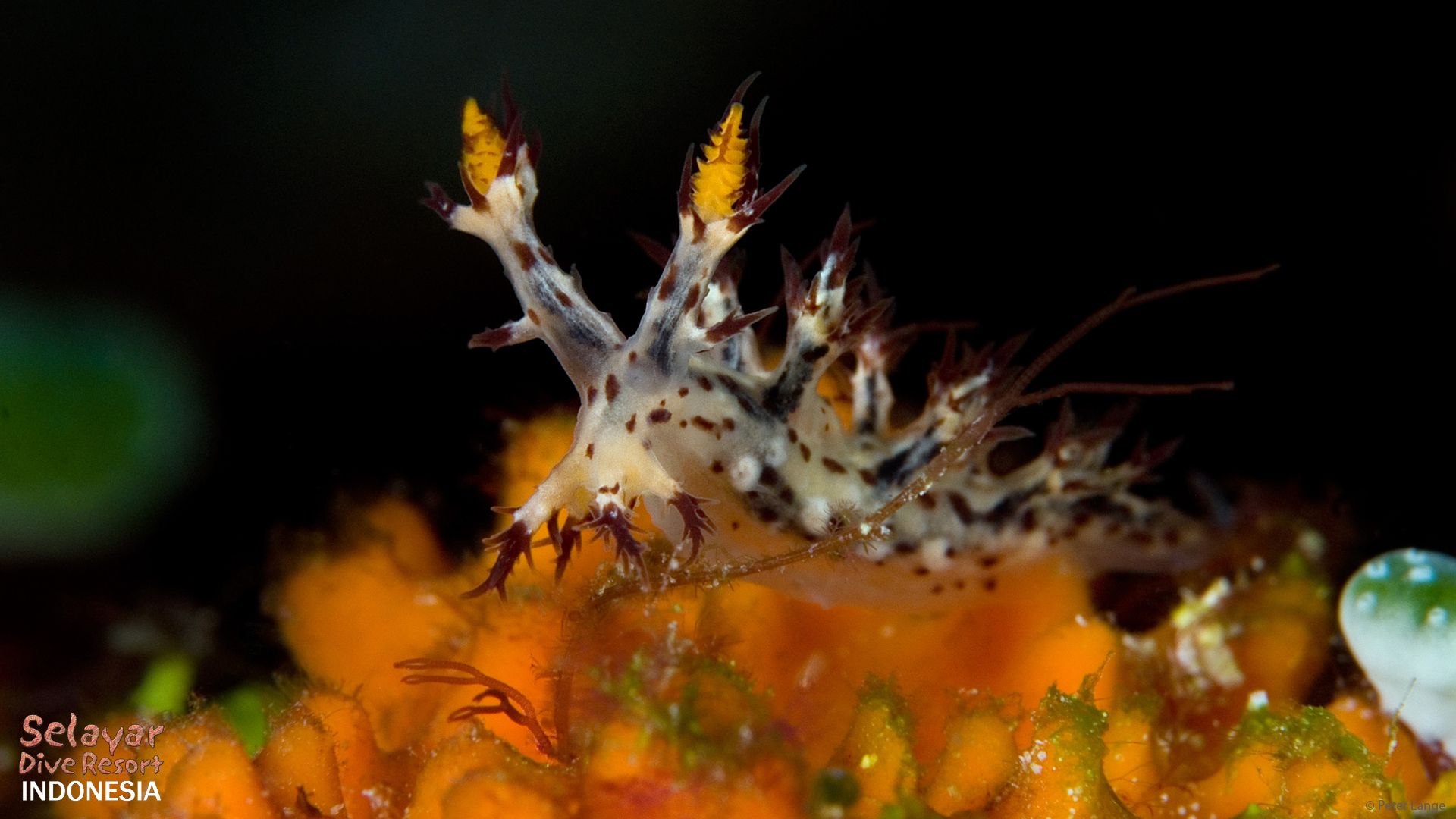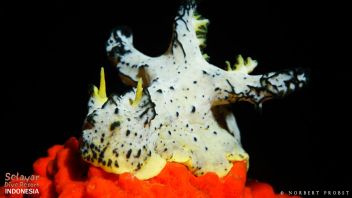 Not only does diving in Indonesia promise you warm water, excellent visibility and stunning reefs, from Selayar Dive resort all of this is available from directly in front of your bungalow. We do not have long boat rides and our House Reef is rated as one of the best in the world. We have also been recognised as one of the top 10 eco dive resorts in Asia by Scuba Diver Australasia Magazine – so if you are planning a trip to dive in Indonesia, why not dive with the best? To make a booking and to make your diving Indonesia dreams come true contact us now to book your place – we can take care of all of the logistics including overnight stays in Makassar, land and boat transfers too, so that your diving experience is stress free and you just have to relax and enjoy diving Indonesia!
Private Beach Indonesia,Beach Bungalow and Beach Resort Indonesia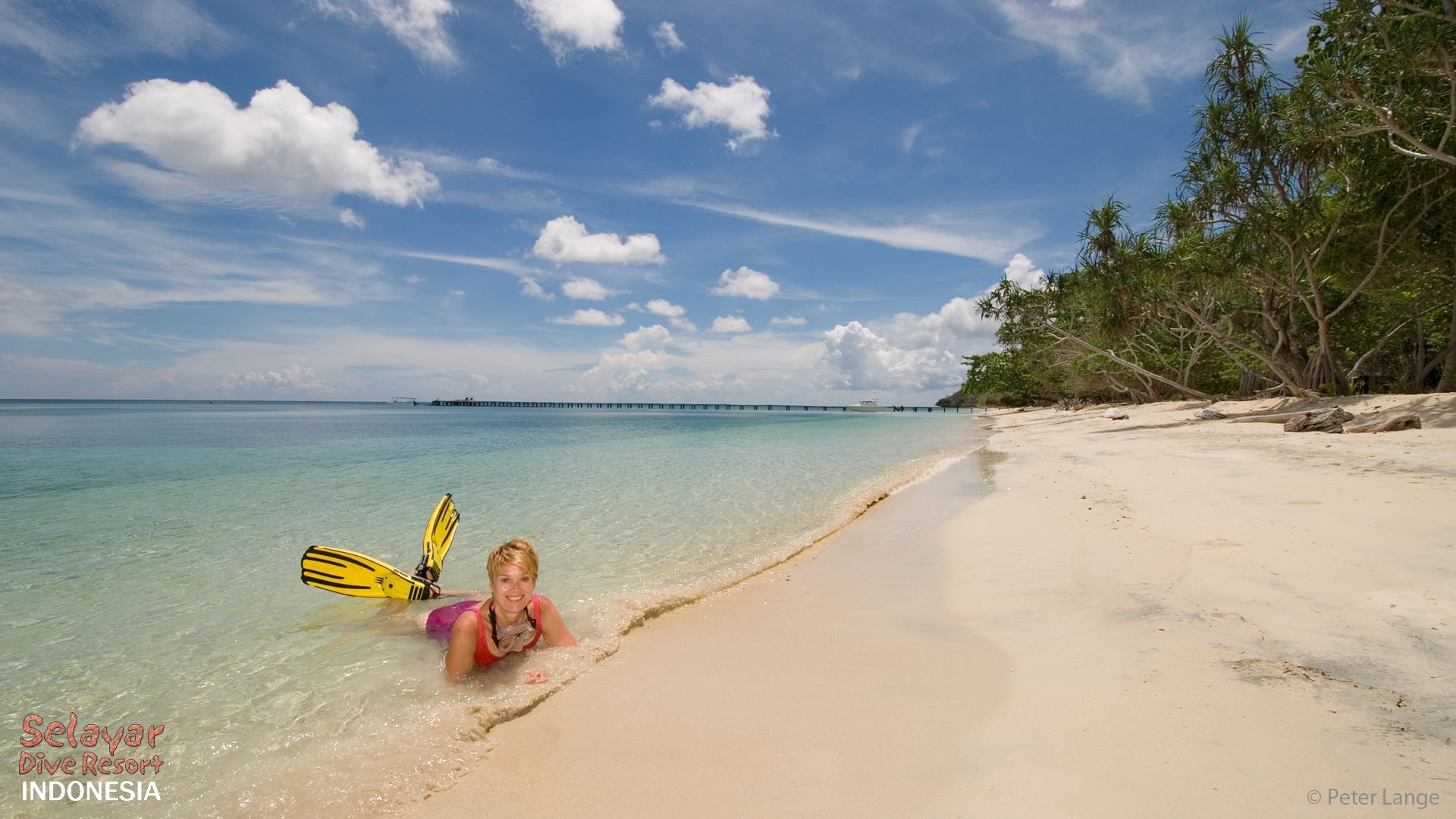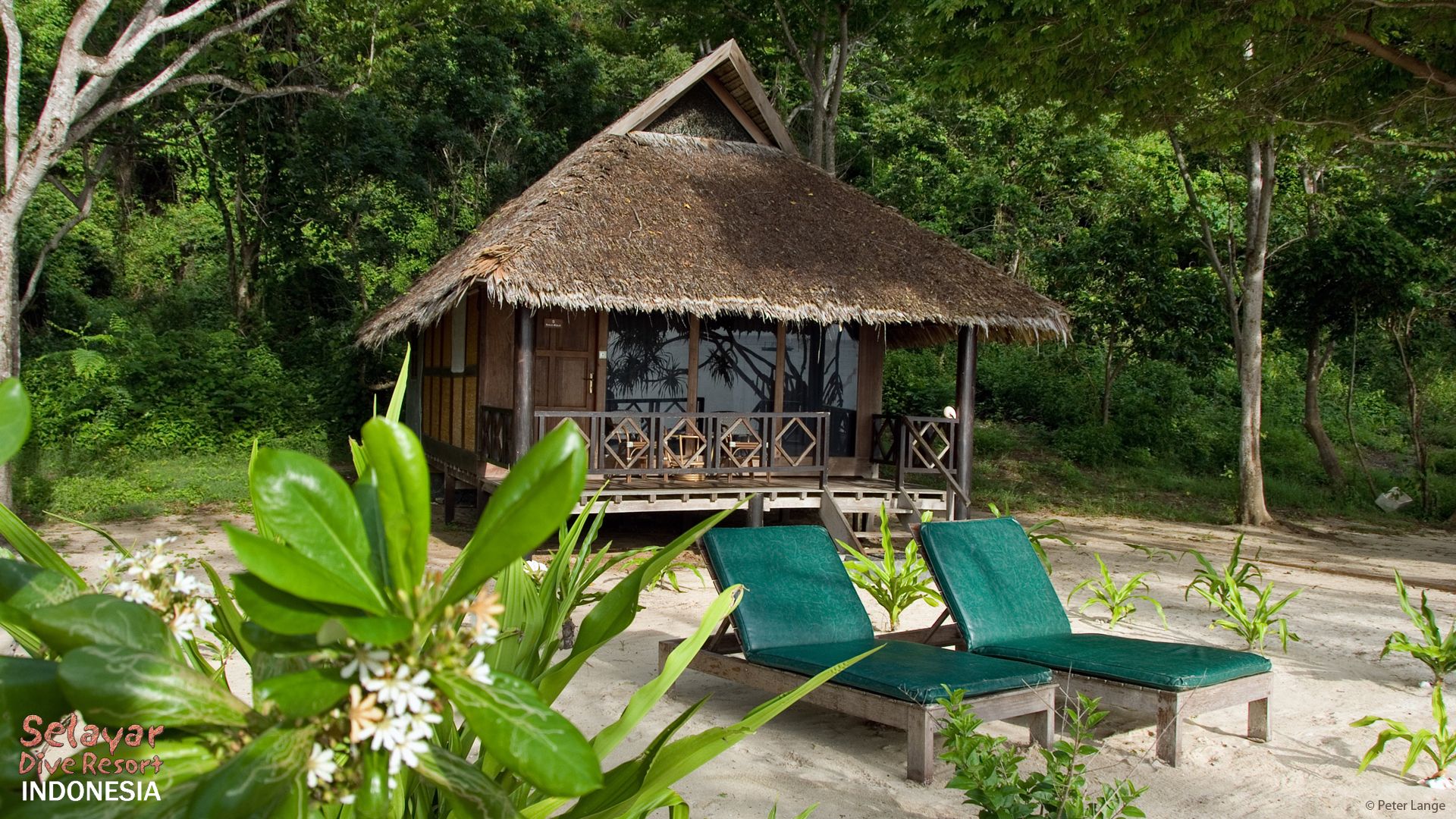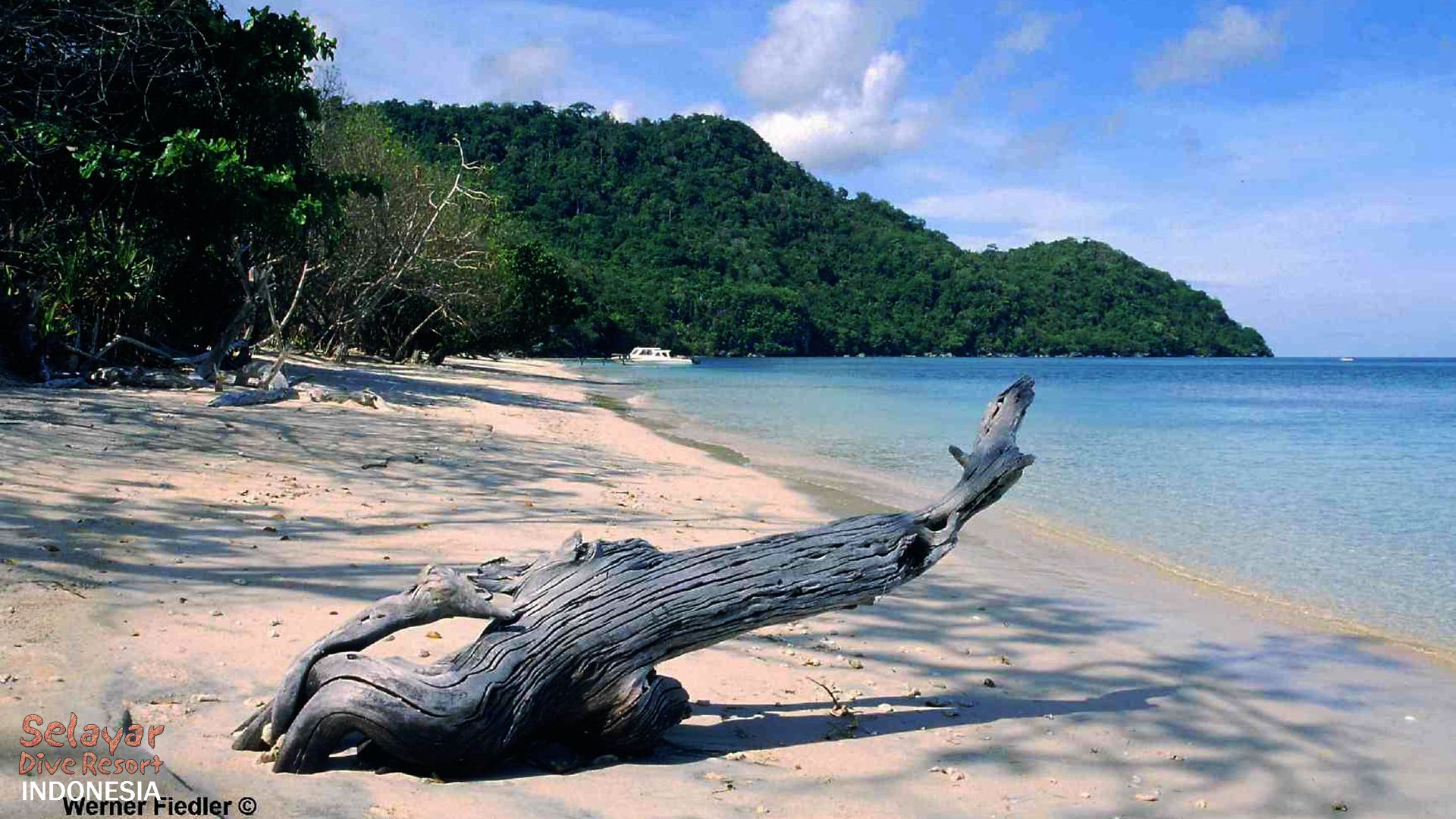 Here at Selayar Dive Resort we have over 20 years of experience of diving Indonesia – in particular, in diving South Sulawesi so you can rest assured that we know the conditions, we know the best time to dive and we know where to find the most interesting critters as well as the biggest schools of fish and the pelagics.
House Reef diving Indonesia Pygmy Seahorse Bargibanti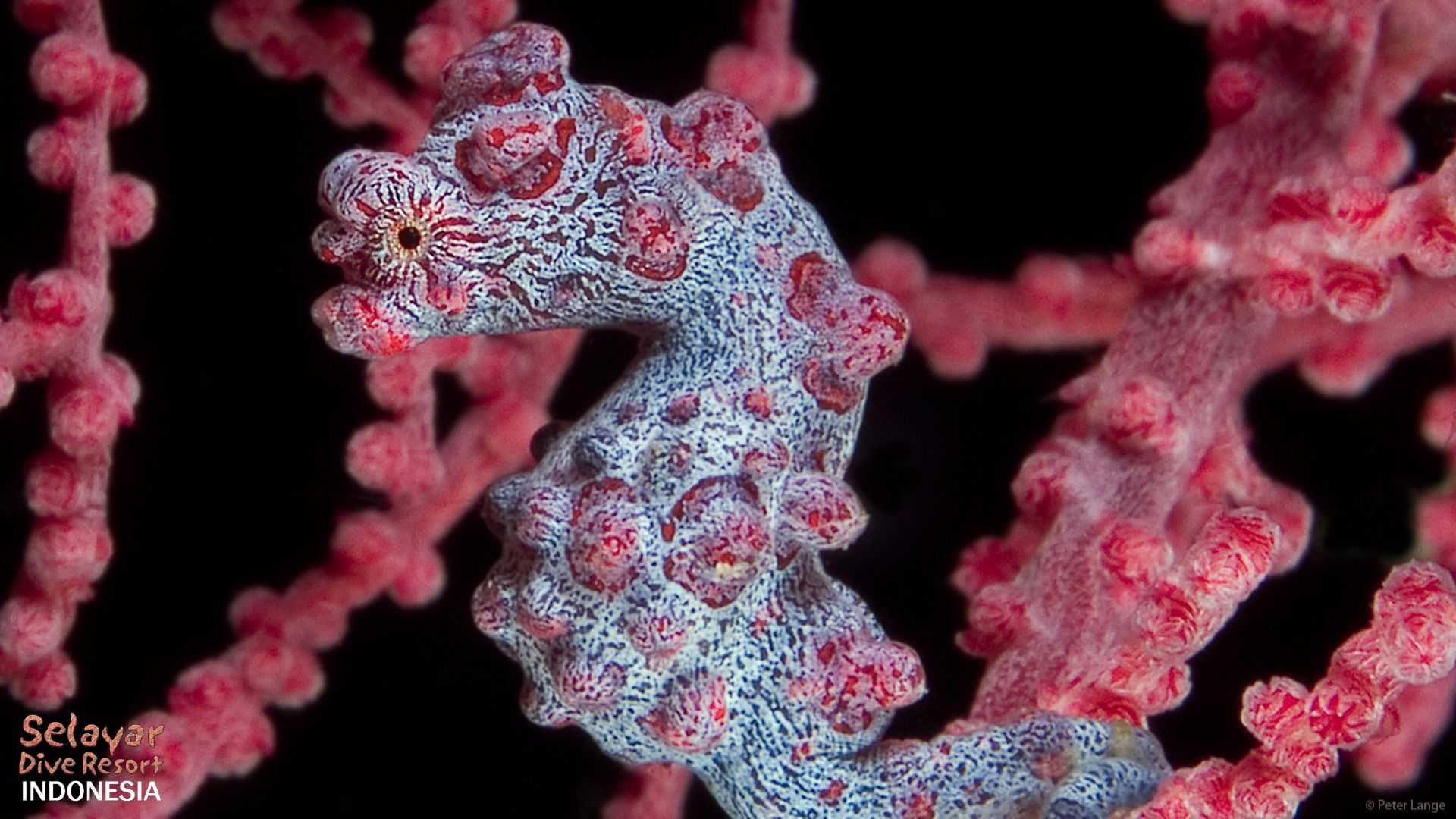 If you are travelling with underwater photography equipment you will not be disappointed by the number of incredible opportunities that are presented to you on each dive – this is just one of the highlights of diving Indonesia – no two dives are the same, there is always something "special" to see and our reefs are teeming with life that is just waiting to be discovered!
House Reef diving Indonesia with Batfish, Turtle and Fluo or Fluoro diving Indonesia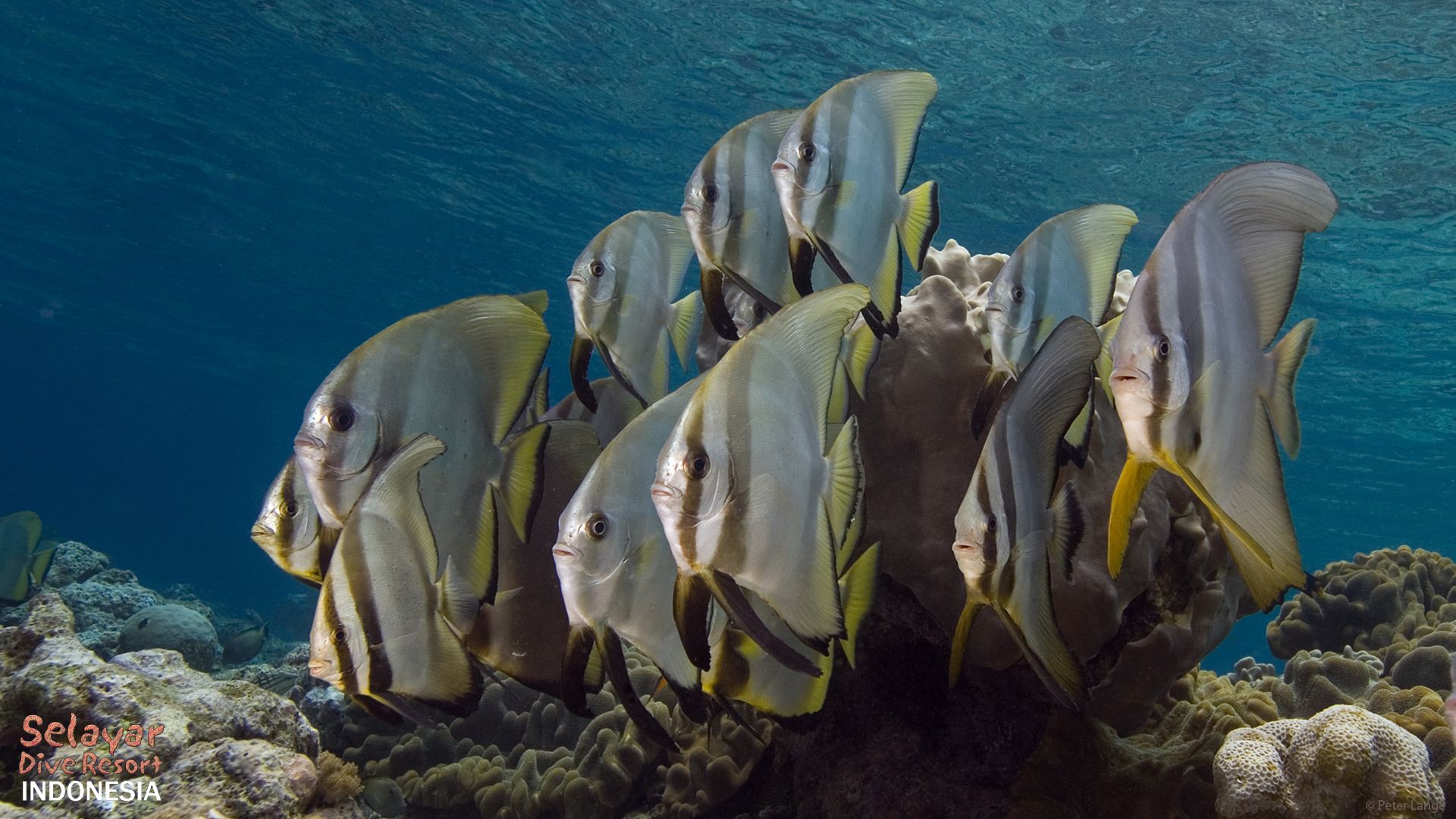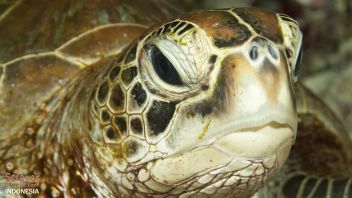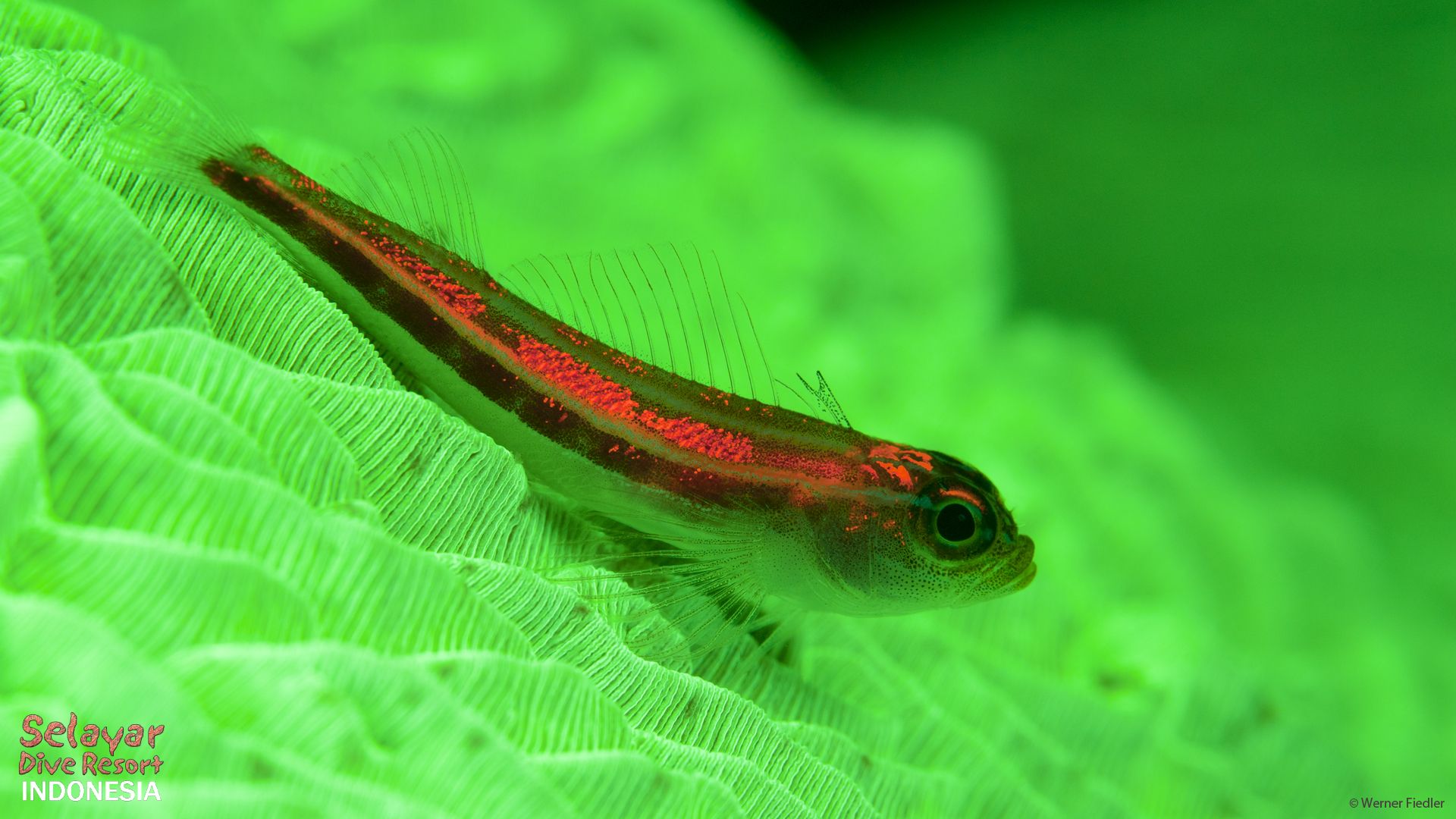 More abaut Selayar Dive Resort diving Indonesia here: Images and Videos
Magazine Articles from 2002 till now and Trip advisor link click here : Recommendations
Find us on Google Maps