Private Beach Indonesia | Selayar Dive Resort
Private Beach Indonesia: Are you dreaming of a tropical getaway with clear blue water and an Indonesian white sand beach? Then look no further than Selayar Dive Resort.
Our 1 km private white beach runs the entire length of the resort and each bungalow has direct access on to their own secluded beach area which includes sun loungers overlooking the water and shaded by palm trees.
Private Beach Indonesia, Beach Bungalows and Beach Resort Indonesia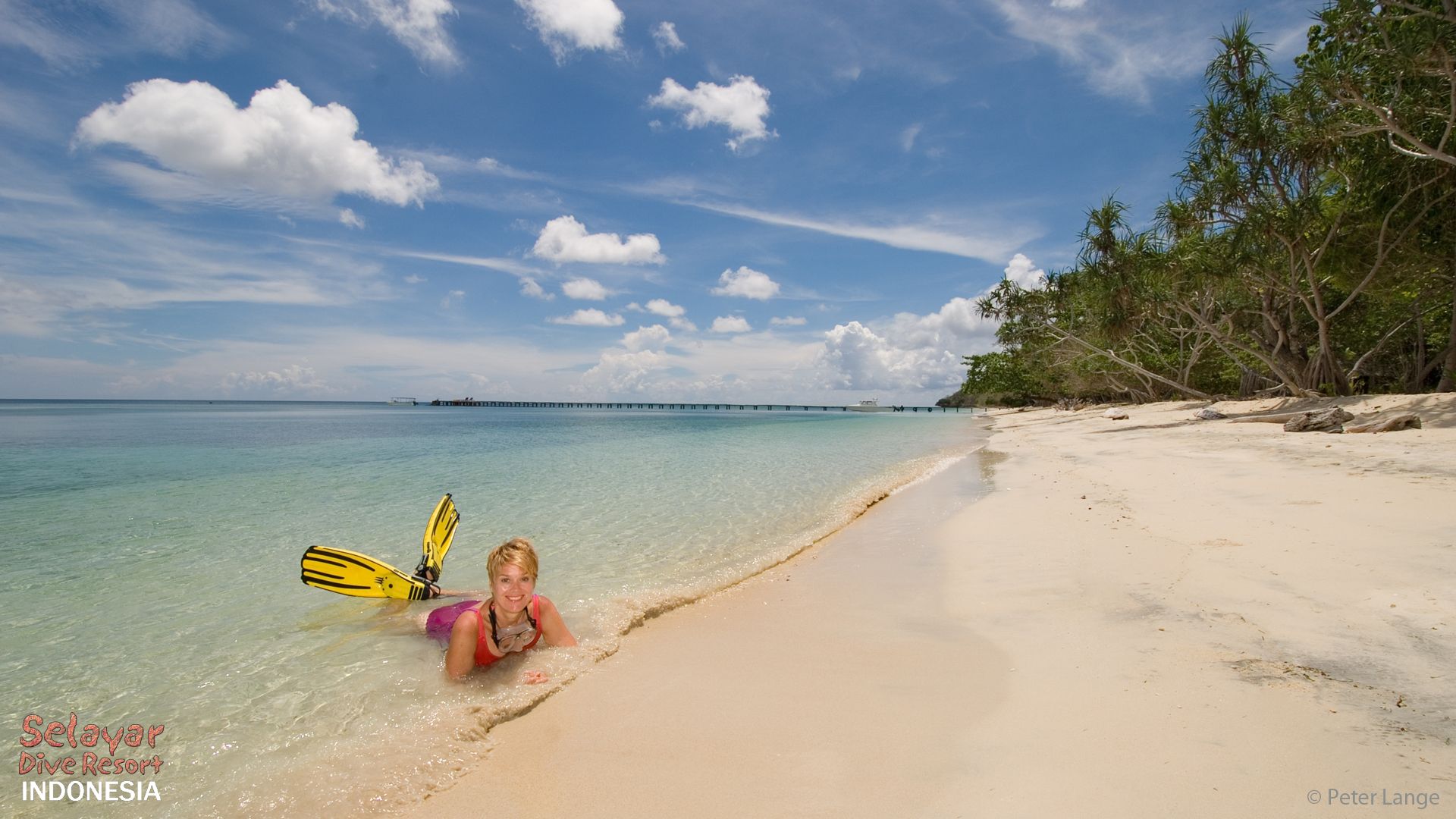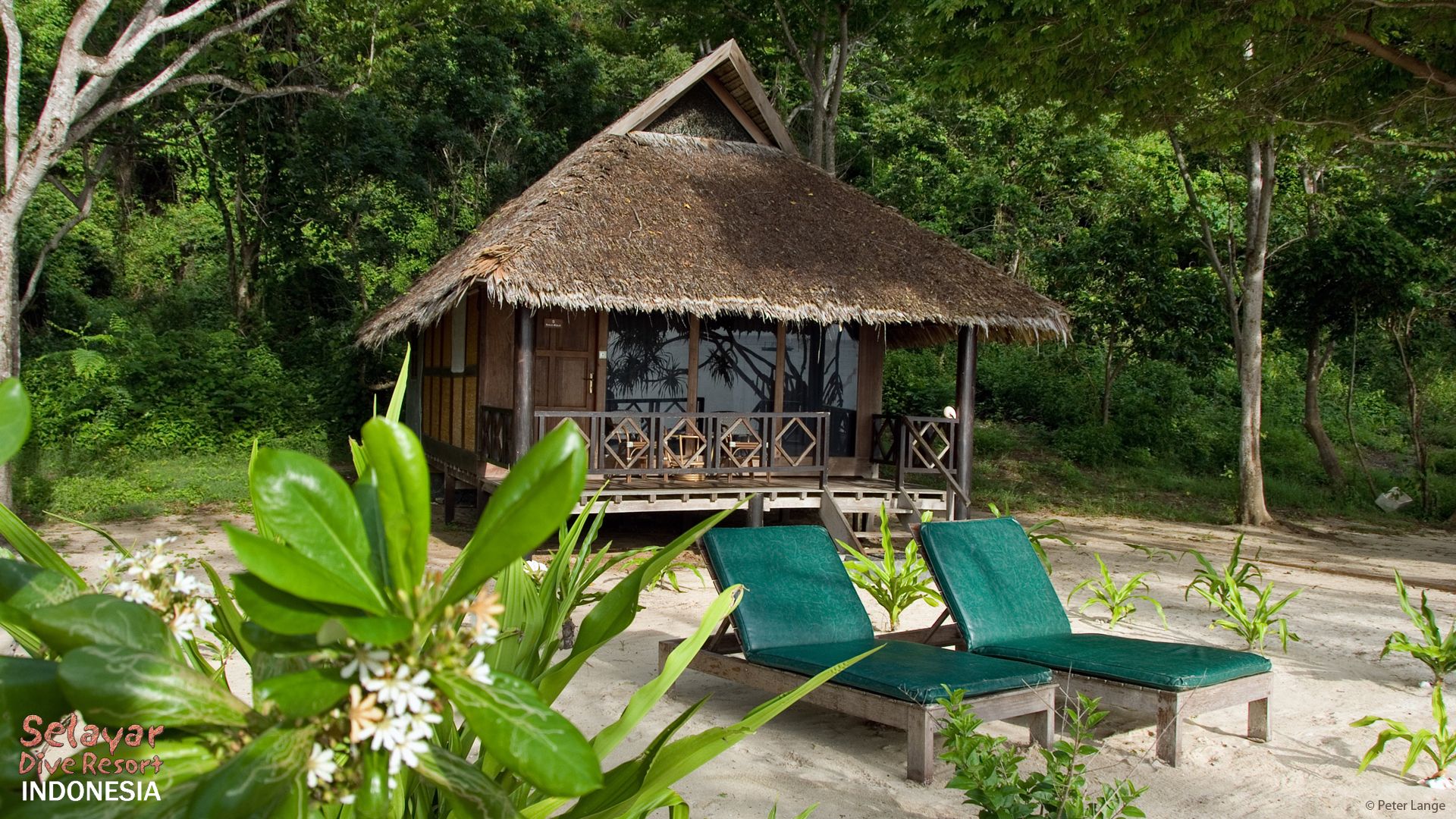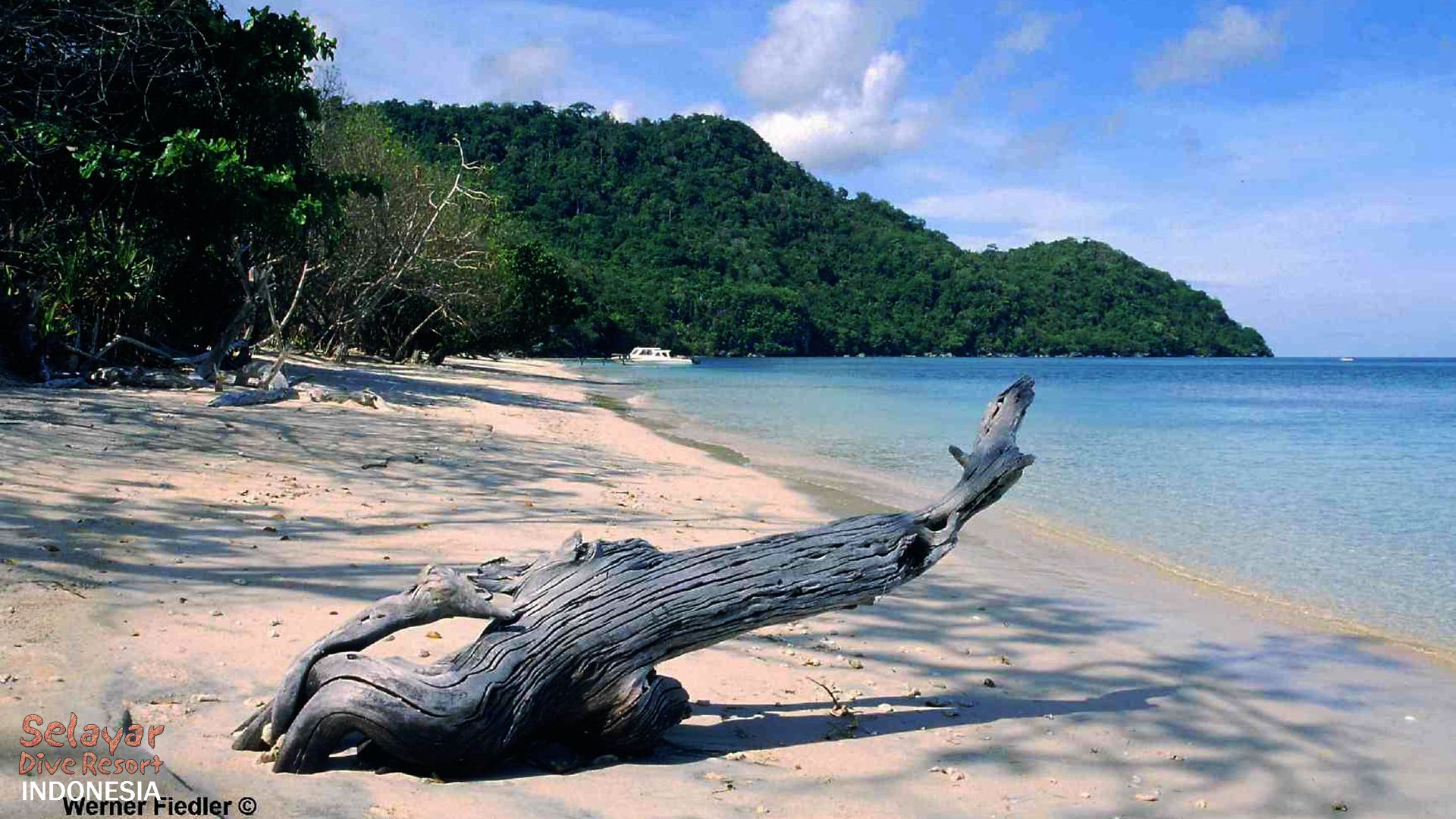 As one of the most pristine natural white beaches Indonesia has to offer our beach makes for picture perfect postcard images with the waves gently lapping on the shore. Selayar dive resort is truly one of Indonesia's most beautiful natural beach resorts where the white sand beach, the blue water and the green rainforest merge into one.
Kingfisher birds also enjoy this beautiful beach and land on the white sands near the water's edge, squirrels leap from branch to branch, turtles seasonally nest here, the tiny tarsier monkey can be seen in the trees around sunset and the number butterfly species you can see in one afternoon is no less than impressive.
Many seasoned travelers and travel journalists regard our beach as one of the most pristine white beaches in Sulawesi, if not one of the best beaches in Indonesia. The sand is actually formed from eroded coral which gives it the white color and for shell collectors there is something to discover in every step – including the huge nautilus shells which we regularly find.
There is no better way to relax after diving than on the beach, on your own sun lounger listening to the sound of the waves – a cocktail can be provided too!
If you want a relaxing getaway with a private (and pristine) white sand beach, tropical island feel and a taste of nature then Selayar Dive Resort has everything that you are hoping for.
Tarsier Beach Indonesia Sulawesi Selayar (monkey)